MIKE CARLUCCI, Coast CCA President honored with a W.H.O. Award at the 2017 Spring Community College Association Conference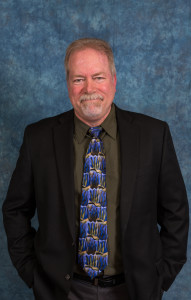 WE HONOR OURS   [ W.H.O.]  Award Presented to Coast CCA President MIKE CARLUCCI  at the Spring CCA Conference W.H.O. Banquet  in Manhattan Beach, California  on April 22, 2017 From V.P. of Grievance and Negotiation Chair, Richard Boddie;
Mike Carlucci is an amazing man, in that he does so many things well, simultaneously! And he has done that for so many years. Mike has made an impact on not only the Coast Community College District as President of the part-time faculty union there, but also as a dynamic teacher in Communication/Mass Media and Film/Television/Radio and public relations at Coastline College, Santa Monica College, and various other colleges, while also being heavily involved in the genres of sports broadcast and the entertainment(Film/TV/Commercial)industries. He lives in Ventura County to boot, so driving throughout Southern California is a part of his life.
Mike has taught at Coastline for two decades, now, while at the same time appearing in scores of movies and television productions(Shows like; Ray Donovan, King of Queens, Big Time Rush, Drew Petersen: Untouchable, The Muppets Movie, Power Rangers, 61, Two for the Money to name a few)doing stand up comedy open mic. appearances, while for years also being a stalwart union man as a member of SAG/AFTRA.
In past years, while still teaching, he was the Public Address voice of the Los Angeles Dodgers, Anaheim Ducks, N.Y. Yankees and San Diego Gulls and currently is the UCLA Baseball P.A. Announcer, in addition to his sundry voice over assignments for commercials such as Gatorade, Nike, AT&T among many others over the years, including big selling videogames; MLB The Show series, Saints Row 3 & 4 and Call of Duty: Blacks Ops. 3. Mike has worked at 5 Olympics. Athens, Bejing, Salt Lake City, Torino and was recently in Rio for the 2016 games announcing a variety of sports events there. It will soon be 7 Olympics, as he signed on to announce Hockey for the Winter Games in Korea next year and in 2020 during the Tokyo Summer games announcing and producing Baseball.
Over the years, and still to this day as the President of the Part-Time Faculty Union at Coast CCA, he has had a positive impact on several hundreds of students, but more importantly Mike Carlucci remains committed to the goals of CCA/CTA Local 1152 as stated in their creed: "Improving the professional experience of Part-Time Faculty."