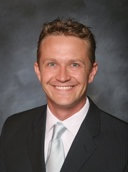 Daniel Oase
Daniel Oase is an associate professor at Coastline. He also teaches marketing and social media in the community education program at Orange Coast, and has worked for the Coast Community College District since 2008. Professor Oase has published two books, Internet Marketing Foundations and The Social Media Entrepreneur.
His degrees include a B.A. in Psychology (UC Berkeley) and an M.B.A. with a concentration in
Marketing (UC Irvine). Additional information about him can be found at DanielOPortfolio.com, or by
performing a Google search on his name. When he's not working, Daniel can be found in the outdoors,
hiking, backpacking, camping, and fishing all over North America.
Email 657-204-6584